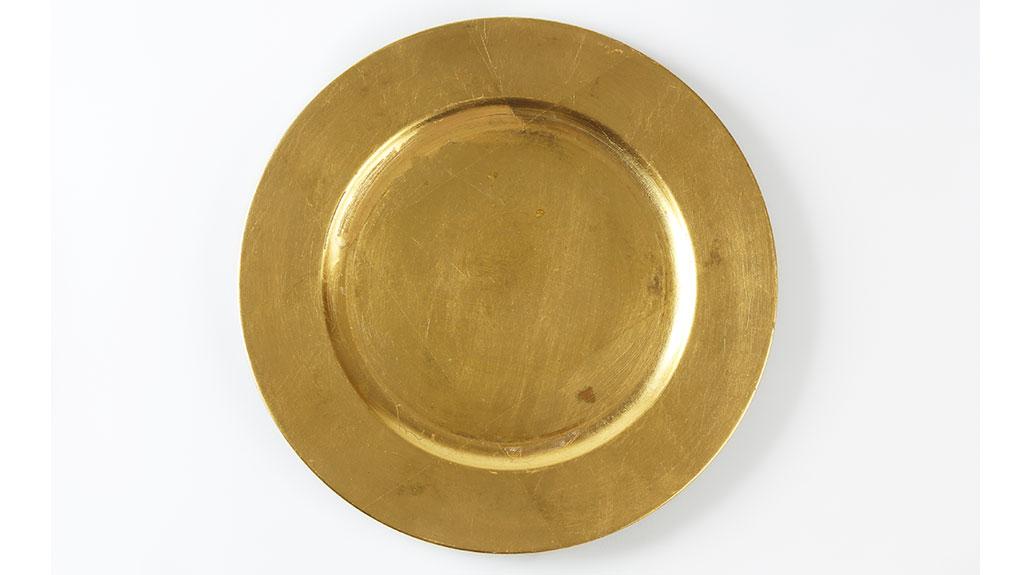 Are you one of those treasure hunters that scours antique shops, rummage sales, estate sales, auctions, and more for silver-plated tableware or gold-plated flatware?
If you're into silver, you know that two categories basically exist:
Silverplated flatware – Surprisingly cheap and contains less silver.
Solid sterling silver flatware – Here you can expect to pay top dollar if the person knows what they're selling. Hopefully, they'll be completely unaware!
Harder to find, however, is gold-plated flatware. Should you happen across some, you'll know now that it's unusual and valuable. But, when you find it, how do you know its value?
First of all – what does it mean for flatware to be gold-plated? More or less, this means that silver tableware, in order to make it look posher and more elegant, was plated with a gold layer (14 karat gold, usually).
How Much Gold Is in There?
This isn't necessarily an easy question to answer. If it was made 50 years ago or more, older sets of gold-plated flatware contain more gold than do sets of the newer variety. If it was made around 1950, and you have, say, 40 to 50 pieces of it, your gold-plated flatware might bring a recyclable gold worth of roughly $500 – give or take, depending on current pricing and who you sell it to.
You Want How Much for That Set?
Some people are well aware of what they have or, if the set is less than desirable, think they have more than what they actually do. It's not uncommon to find a gold-plated tableware set that is selling for as much is $15,000. The price may not have anything to do with the gold contained within, however, but more so, if it's crafted by a prestigious maker.
Is That Real Gold?
If you're planning on truly getting into that whole treasure hunting for gold-plated flatware frame of mind, you could benefit from a basic gold testing kit. In it, you will find a rubbing stone and some bottles of testing fluid. Unfortunately, that kit won't tell you the full thickness that's been used for plating. Only a qualified precious metals testing facility can tell you how much gold is truly contained in a set of gold-plated flatware.
Is There Truly Money to Be Made?
You may fare better if you go in search of gold-plated tableware as individual pieces, rather than holding out for the purchase of a complete set. You can sometimes find hidden gems in what someone thought was a batch of silver-plated flatware. As it turns out, the rummage saler, antique store, etc. has gold-plated pieces mixed in. Is this a frequent occurrence? Not particularly. But you could find a piece that's worth a lot more than you pay – say, a fork, a knife, a spoon – as a stray in a bunch of silverware you paid next to nothing for.
Keep your eyes open. Never turn down an opportunity to at least check. You never know what you might find!
Got Gold? We'll Buy It!
Whether the piece you're considering selling is gold flake, gold bullion, gold alloy, gold software, gold wire, melted gold, or something else, when you want to sell that gold, you need look no further than AGR. For your gold items – no matter what they are – we guarantee the best prices.
What's more, because customer service is so important to us, we treat each and every customer with honesty and respect. Please, contact us today to find out more!